From time to time, I enjoy sharing with you some of my favourite items currently on Etsy! The Etsy community has great features that allow us to interact with other sellers and learn from their advice. But for those of you that aren't on Etsy, you miss out! This once-a-season virtual window shopping allows you to see what my current faves are, without having to have an Etsy account yourself.
Any of these items would make great gifts for someone on your list this year. I hope you'll hop over to Etsy, following the links beneath each picture, and show these sellers some love!
Which items are catching your eye?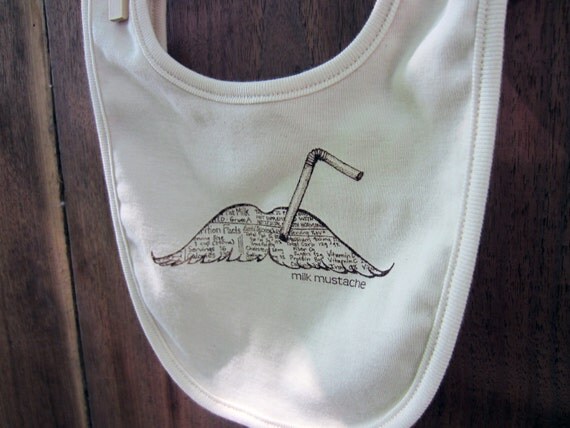 Organic Baby Bib (the milk mustache has nutrition facts! How fun!) by Milkweed Design
Three Stranded Necklace from EmasEssentials (This shop is run by a young friend of mine - I know personally that she does beautiful work!)